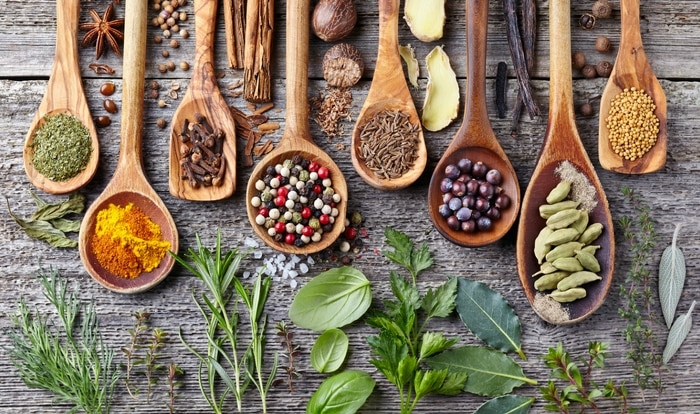 Ayurveda is the oldest known practice of medicine in India, about 5,000 years old. Ayurveda is a Sanskrit word, and it translates to "Science of Life". As etymology goes, ayur means "life", and veda means "science" or "knowledge". What is the history behind this knowledge? What concepts lie in this science deeply rooted in Indian culture? Why is Ayurveda important and what are its benefits?
History of Ayurveda
Ayurveda has been around since c. 3300 BCE, from ancient Vedic culture. It is said to be an eternal science that started from Brahma, the creator and the universal consciousness, who then passed it down to Dhanvantari, who accepted the knowledge through meditation. In this way, Ayurveda has been taught orally and through example for years until it was written down in the well-known texts known as the Vedas and Ayurvedic texts were available in the 8th-century BCE. Some of these texts include Charak Samhita, Sushurta Samhita, and Ashtanga Hridaya. They discuss ayurvedic methods of healing and how Ayurveda evolved.
The earliest known practice of Ayurveda comes from the Aryans, the people who formed the center of civilizations in the Ganges Basin. They had begun to practice positive spirituality taught in the Vedas, and were cultivating the rice, mung beans, urad dal, ginger, and turmeric that were included in the Ayurvedic diet.
However, its practice was not confined to India. As invasions by Genghis Khan and Mughals in the 13th and 16th centuries CE, respectively, made their way into conquering India, Ayurveda became the preferred way of medicine for many foreigners, and was able to rise to a higher standard throughout the world. Even as the British took control and tried to force a new way of life onto Indians, Ayurveda inspired the founding of the Indian Medical Institute in 1763, where botanists tried to understand the science behind Ayurvedic plants and methods. Even though the popularity of Ayurveda soon receded into the traditional outskirts of society, as India regained independence, its practices and beliefs were acknowledged and revived by the new government, and has continued to spread throughout the world.
Ayurvedic Beliefs
The goal of Ayurvedic tradition is to maintain and balance health through the balance of the mind, body, and spirit, all of which are connected to the universe. This can be achieved by the right thought process, a healthy diet, and nutrient-rich herbs. When either the mind, body, or spirit is imbalanced by stress in a person's consciousness, diseases are caused and the connection between the mind, body, spirit, and universe is disrupted.
What exactly could be defined as health? A person is made up of a unique pattern of energy of physical, emotional, and mental characteristics. This energy causes the nutrients to distribute within the body, keeps a high metabolism, and acts as a lubricant for keeping cell structures together. The five basic elements of nature, space, earth, air, water, and fire form the three basic types of energy, called doshas: vata, pitta, and kapha. They control body functions, bring in positive energy, and are used to define people of their strengths and weaknesses. Usually, one of these doshas is dominant in each person, another is secondary, and one of them is least prominent. Depending on which one is dominant, a person develops positive characteristics that pertain to that dosha. However, when one of these energies is imbalanced (due to stress on consciousness), the cells do not function properly; good health is ruined.
Vata Dosha
The Vata dosha controls the basic body functions and movements, such as cell division, breathing, blood circulation, heart functions, blinking, and defecation. This energy is the strongest of all three, and it is composed of the elements space and air. When in balance, the Vata dosha promotes creativity and flexibility. This positivity is disrupted by over-frequent eating, fear, grief, and staying up too late; this develops into anxiety, asthma, heart disease, skin problems, and rheumatoid arthritis. People who have a dominating vata dosha have a tendency to let go of things as easily as they can grasp them, such as having high energy but easily exhaustible, or earning money quickly but spending it almost immediately. Vata people are also less confident, weak planners, and susceptible to diseases. They are attracted to raw vegetables, but have to eat warm, cooked food and juicy fruits to keep their diet stable.
Pitta Dosha
The Pitta dosha controls the body's metabolic system, the absorption of nutrition, and body temperature. It is made up of fire and water, and when these are balanced, pitta promotes intelligence and understanding. This can be disrupted by eating extremely sour or spicy foods or spending too much time in the sun; this imbalance causes anger, hatred, and jealousy. People with a primary Pitta dosha externally have medium height and build, and have many moles and freckles on their face. Internally, they have sharp intelligence and penetrating ideas, strong metabolism and appetites, and have ideal leadership qualities. Pitta people like to exhibit their material prosperity and are easily agitated and aggressive toward hate. As for the diet, Pitta are attracted to hot spices and like cold drinks, but salads, dairy products, and sweet foods are best for them. In order to balance this dosha, people should avoid excessive heat, exercise during the cooler part of the day, and eat cooling, non-spicy foods.
Kapha Dosha
The Kapha dosha controls muscle growth, weight, body strength and stability, and the immune system, and it holds bones, muscles, and cells together. Since it has formed from Earth and water, it also supplies water for all parts and systems in the body. When in balance, the Kapha dosha expresses love, calmness, and forgiveness. However, by sleeping during the day, eating too many sweet foods or foods with too much salt and water, Kapha will provoke attachment, greed, and envy. With a dominant Kapha dosha, people have excellent strength, endurance, and stamina, yet they gain weight easily and have a slow metabolism, as they do not like exercise. These type of people are also calm, tolerant, and forgiving, and have a reliable long-term memory, but are vulnerable to flu, sinus congestion, and other diseases involving mucus. As for their diet, Kapha people are attracted to sweet, oily, and salty foods, but are balanced by bitter, astringent, and pungent foods. They also avoid sweet and sour fruits, and beans, raw honey, garlic, and ginger are best for Kapha people. To balance this dosha, people need to get plenty of exercise and avoid heavy foods.
Treatment
Ayurvedic treatment helps regain balance and harmony with life, by increasing resistance, reducing stress, and removing impurities within the body, cleansing it to prevent disease. Ayurvedic treatment falls under 8 categories, as it depends on where the imbalance has occurred:
Kaayachikitsa – Internal Medicine
Baalachikitsa – Pediatrics
Bhuta Vidya – Psychiatry
Shalakya Tantra – Ear, Nose and Throat Treatment
Shalya Tantra – Surgery (not practiced in the United States today)
Vishagara Vairodh Tantra – Toxicology
Jarachikitsa/Rasayana – Geriatrics and Rejuvenation
Vajikarana — Aphrodisiac Therapy, Fertility, and Conception
Usually, herbs, common spices, and oils are used in treatments, and these ingredients can be cooked into foods that possess specific healing properties. A common Ayurvedic food is Kitchari. The cooling spices used in it, cilantro, cinnamon, coriander, mint, and fennel help reduce inflammation in the body.
Ayurveda is a science containing deep knowledge about the human body, but it is definitely not magic. It simply states that keeping stability in life the only way, and really the simplest way, to maintain excellent health.